Trending Foods | Summer Fruit Smoothies
11:04 AM
Follow my blog with Bloglovin
I just made this last night and wanted to share this recipe with you guys since I do consider this, very much, one of the most delicious trending foods around. Summer is the perfect time for healthy fruit smoothies. Many of us don't have the time to be making fancy meals. This fast, simple recipe is both delicious and fulfilling. Feel free to
tweak this recipe to your satisfaction. Practice makes perfect!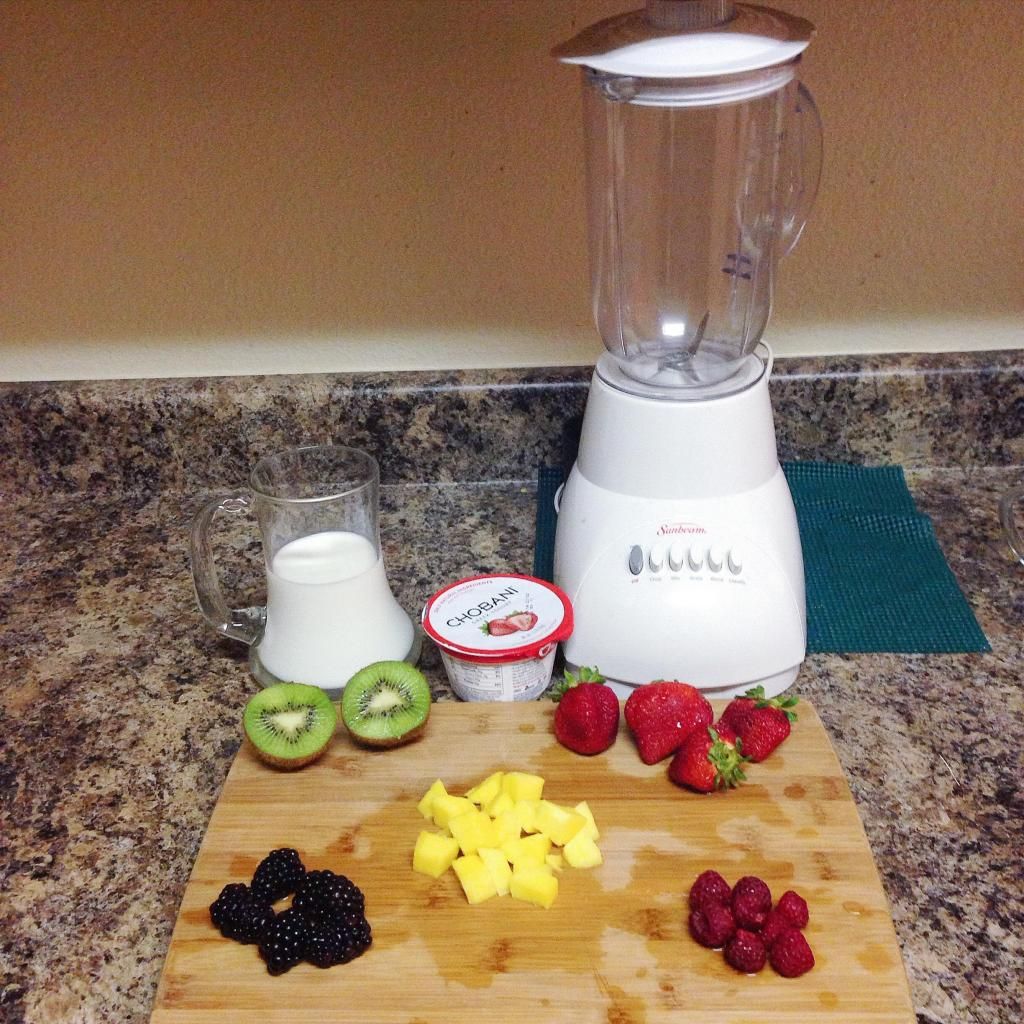 What you'll need:
Blender
Small tub of yogurt (preferably 5.3 oz)
1 cup of milk
Variety of fruits
2 teaspoons of sugar (optional)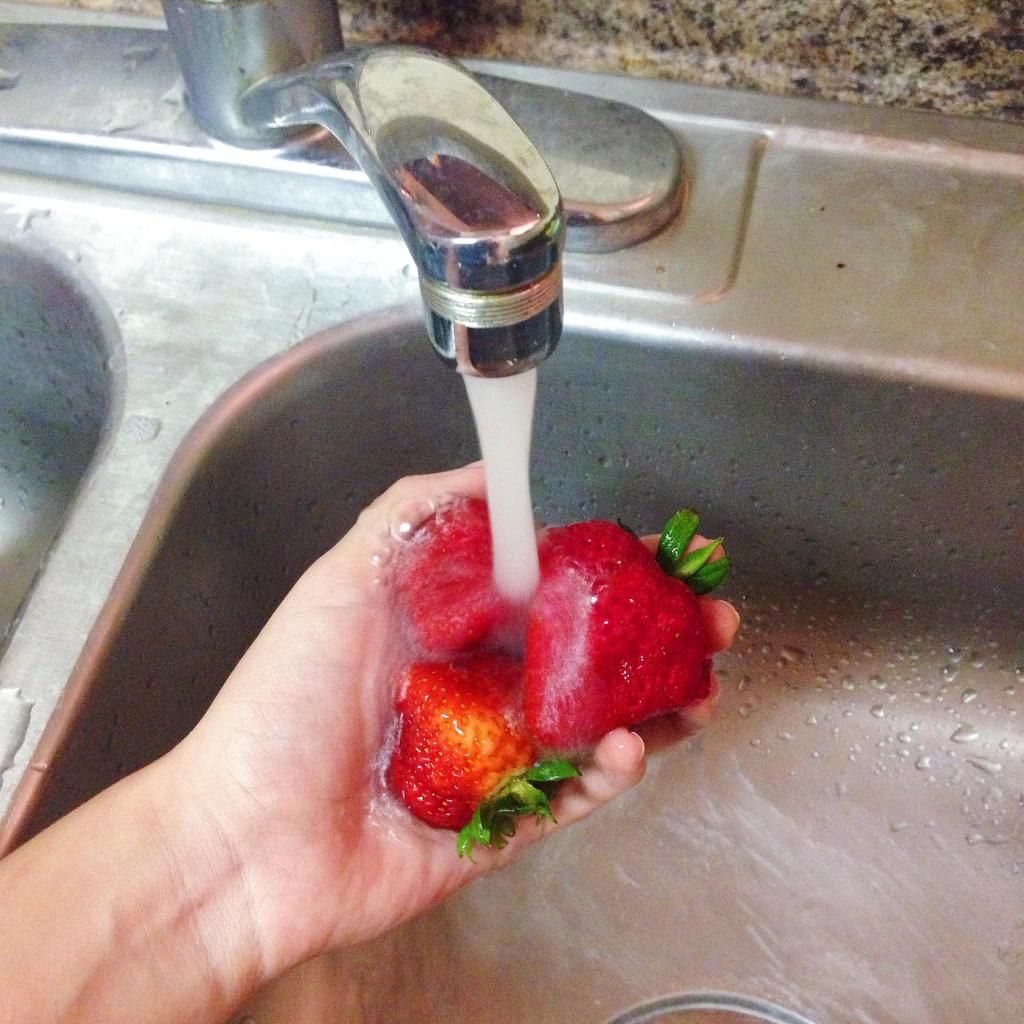 Step 1: Make sure you thoroughly wash your fruits. We don't want anyone inheriting pandemic diseases bringing about a mass plague that could ultimately mark the end of the human race and this world as we know it. ....I'm kidding... but seriously...wash your fruits :)
Step 2: Slice and dice your fruits whatever which way you'd like. They don't have to be the fruits displayed above. You can alter this recipe to fit your taste buds. Actually, after tasting my smoothie, I kinda wished I would've added some banana. I love my smoothies to be really sweet. Banana definitely would've added that extra taste. Like I said, whatever you prefer will be just fine.
Step 3: Toss your fruits into the blender.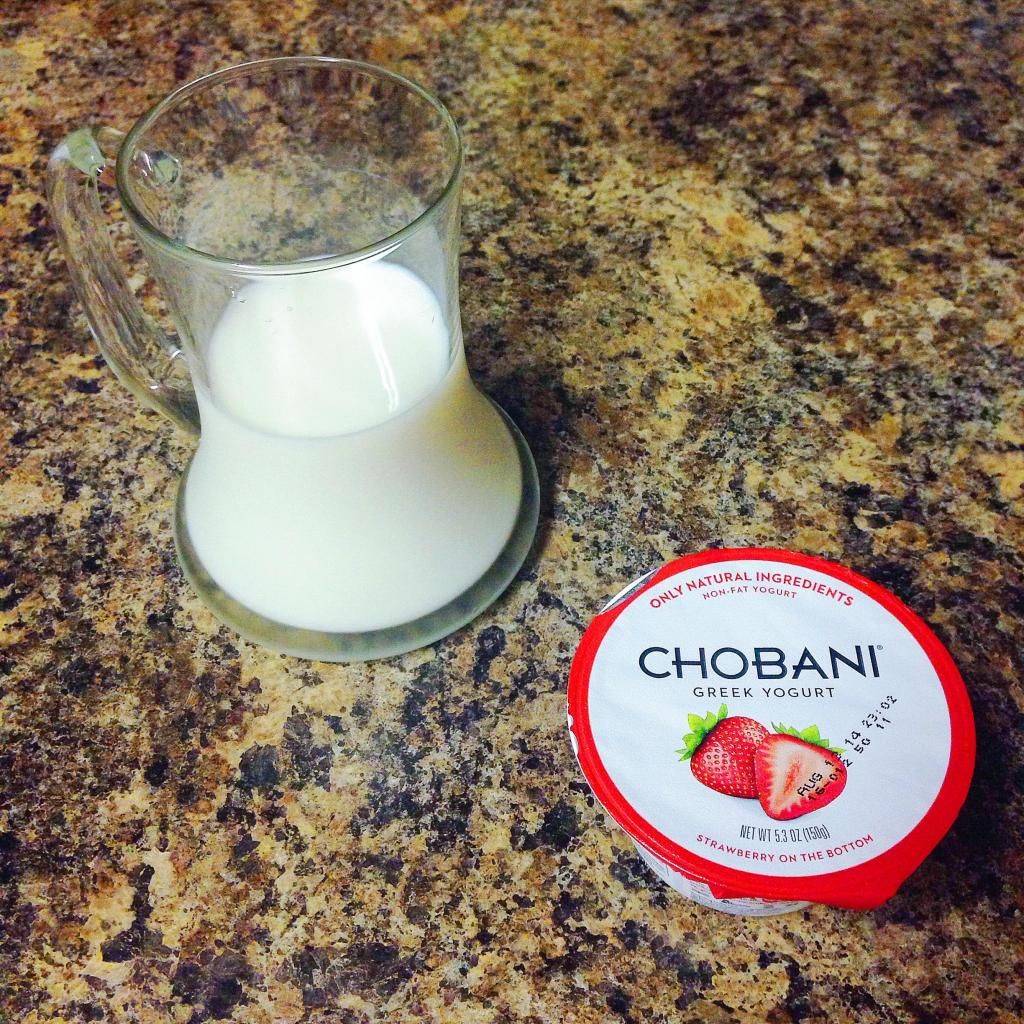 Step 4: Prepare one cup of milk and grab any kind of yogurt you would like. I used the Chobani Greek yogurt in strawberry flavor. This yogurt is amazing! It's the perfect amount of sweet and so healthy! Below is the link if you'd like to purchase it.
Step 5: Pour one cup of milk into the blender.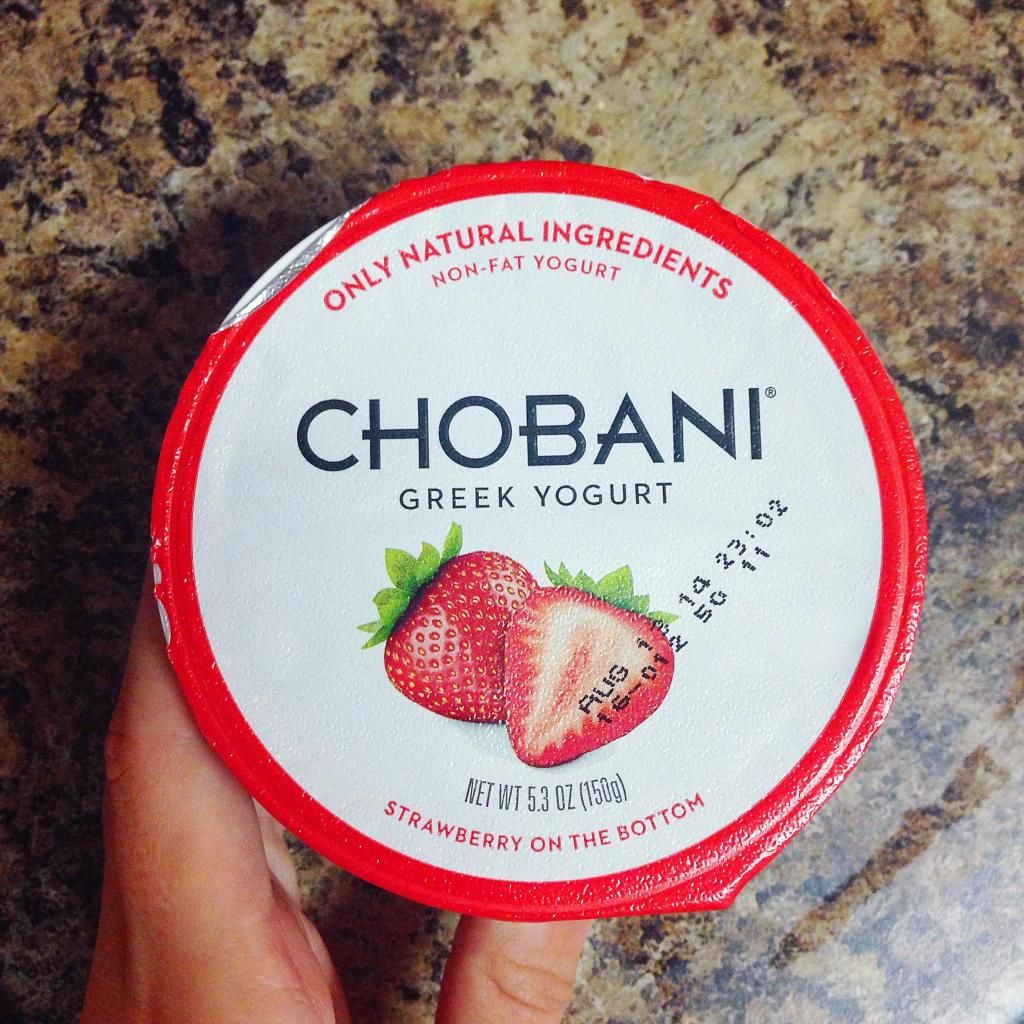 Step 6: Pour one small tub of yogurt into the blender. This particular tub of yogurt is 5.3 oz. At this point, you can blend your ingredients on liquefy mode for about 20 seconds. Taste your smoothie. If you like it, you're done here. However, if it tastes a tad to tarte...keep reading.
Step 7: If you absolutely have to, add 2 teaspoons of sugar. You can also try substituting sugar for banana, like I mentioned earlier. It has worked for me in the past. However, I didn't have banana this time around, so I resorted to sugar. Always try to take the healthier route though. Avoid sugar.
Please excuse my ugly nails. I'm long overdue for a mani. My apologies. *Scheduling appointment now*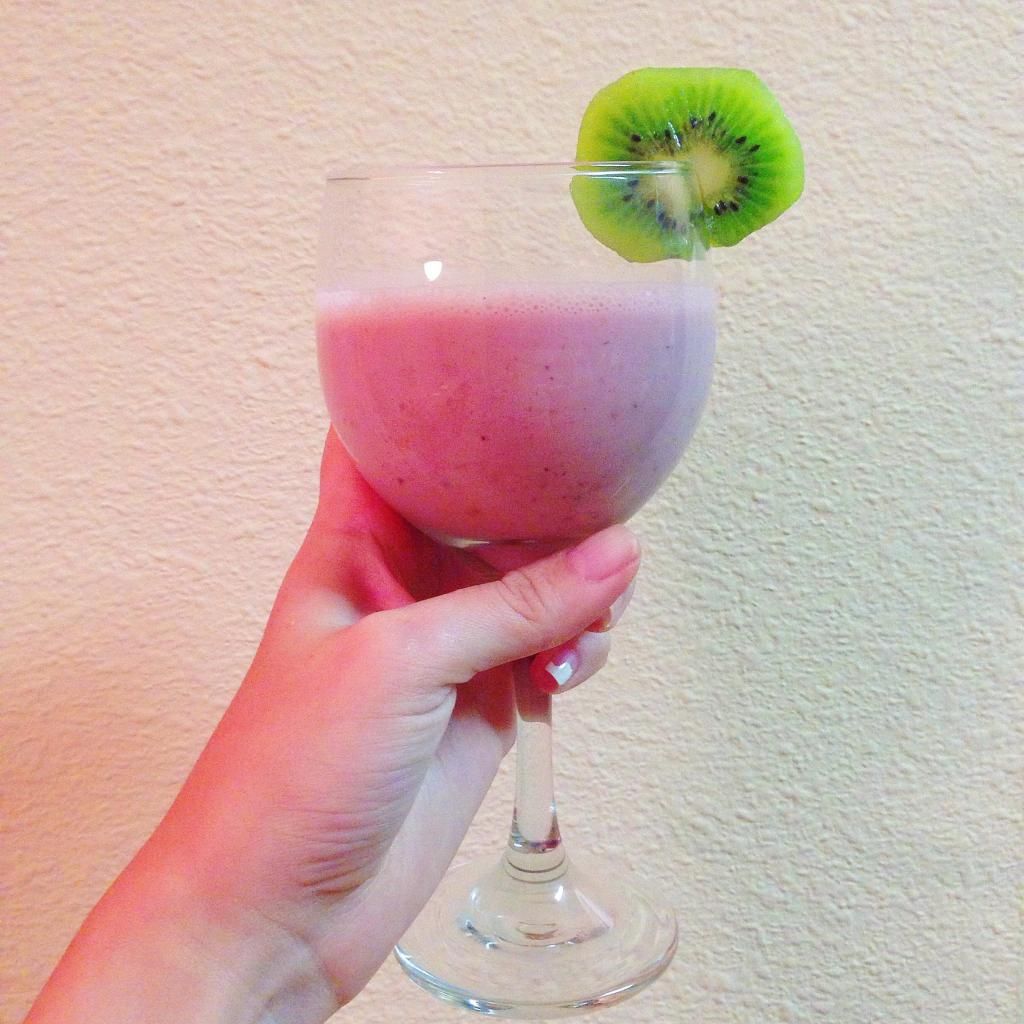 Tada! Once you've played around with the amount of sweet you want to add to your smoothie, you're pretty much finished! Pour it into a glass and enjoy!
These smoothies are perfect for any occasion. Poolside events, parties, and a relaxing evening watching a good series on Netflix can all benefit from a quick and easy recipe like this. Leave your comments below letting me know if you'd like to see more recipes like this, or share any cool recipes you might have in mind for this summer. I'd love to see! :)
Cheers,
Cheryl <3