Fashion Perspective
10:20 AM


I'm here to offer you a different fashion perspective today. I've really had my "girl" game on lately. I'm usually always wearing jeans and a t-shirt, but I've really been on a roll with these fashion posts, haha. Like I mentioned in my previous post,"Happy Birthday, Cheryl Deni!", where we celebrated the one year anniversary of the launch
of Cheryl Deni; blogging has really opened my mind to all the little spices of life.

Fashion has never been a top priority in my life simply because I've always thought that there was way more to life than just clothing and style. I know that society fully embraces the world of fashion, and it's a huge part of every woman's life. While I do love fashion, it has never defined me. Quite honestly, I felt sorry for not only bloggers, but all people who focused their entire lives around the concept of fashion. Don't get me wrong. I still love dressing up and doing my hair. It just isn't something I feel the need to do on the daily. I prefer taking a new approach to a new fashion perspective with a new state of mind, which is what I want to talk about here.

I'm not about to start bashing on dedicated, fully-committed fashion bloggers. I believe God's name can be glorified even through fashion. That's why everyone has been blessed with different passions and talents and everyone should grow on that passion in order to glorify God's name. Yes, even a passion for fashion can bring glory to God. We can bring glory to His name through anything in life. We just have to continually live in the spirit to figure out how.

The problem, however, is that we don't. Society has completely and totally altered the way we find meaning to life. All my life, I've antagonized fashion and categorized it as evil, materialistic, and unholy. A revived fashion perspective, however, brings new light to the world of fashion. Purity can be found in anything if, and only if, we are living in the spirit. This means that life and everything about life is no longer about us. We are completely and totally dead to ourselves and everything we speak, think, and breathe is Christ.

How does fashion apply? Anything and everything applies. Appreciation can be found in the colors God has provided us with to create vision and develop and bring our talents to light in order to glorify His name for all that He is in His mysterious majesty. We are able to come before God with a thankful heart for providing us a way to cover up our bodies after humankind fell to sin and we were all put to shame. Instead of having to go through the unimaginable, His everlasting love was manifested and covered our shame through the blood of Jesus Christ, and He covered our bodies with garments, which are the temples of God Himself.

How awesome is that?! Whereas before I completely dismissed the idea of embracing fashion and thought of it as a complete waste of time, now I've found meaning in it because I've realized its potential to produce something greater. I've decided to take something I once saw as negative and turn it into something positive. Fashion is not life...sorry ladies. Just typing that out I feel like I just stabbed a few right in the heart, but it's true. However, we are able to bring meaning and purpose to it through God and for God.

The last bit of advice that I leave you guys with, before I let you enjoy the rest of the images from this shoot, is that you speak from the inside out. Let the beauty inside speak through your different fashion styles. Don't try to cover up what's inside by simply dressing the outside. Find love in Christ and not in yourself. Don't appreciate fashion simply for what it is: clothes and accessories which you will simply leave behind when you're gone. Instead, appreciate God's grace through fashion. Appreciate God in everything.


Xo, Cheryl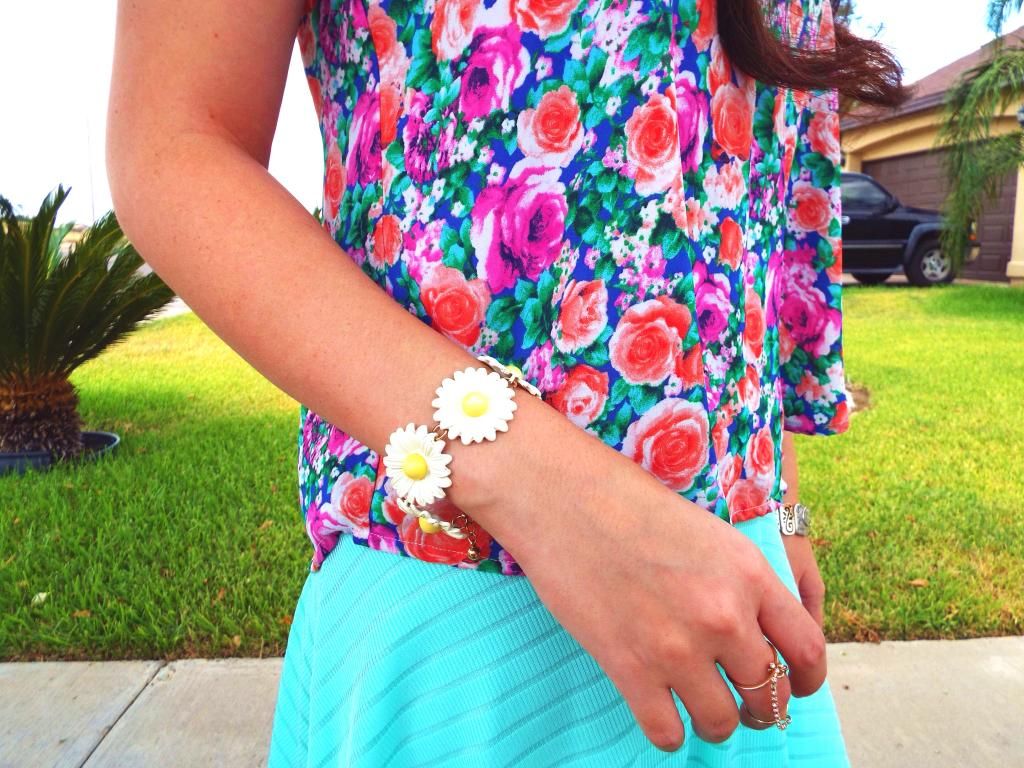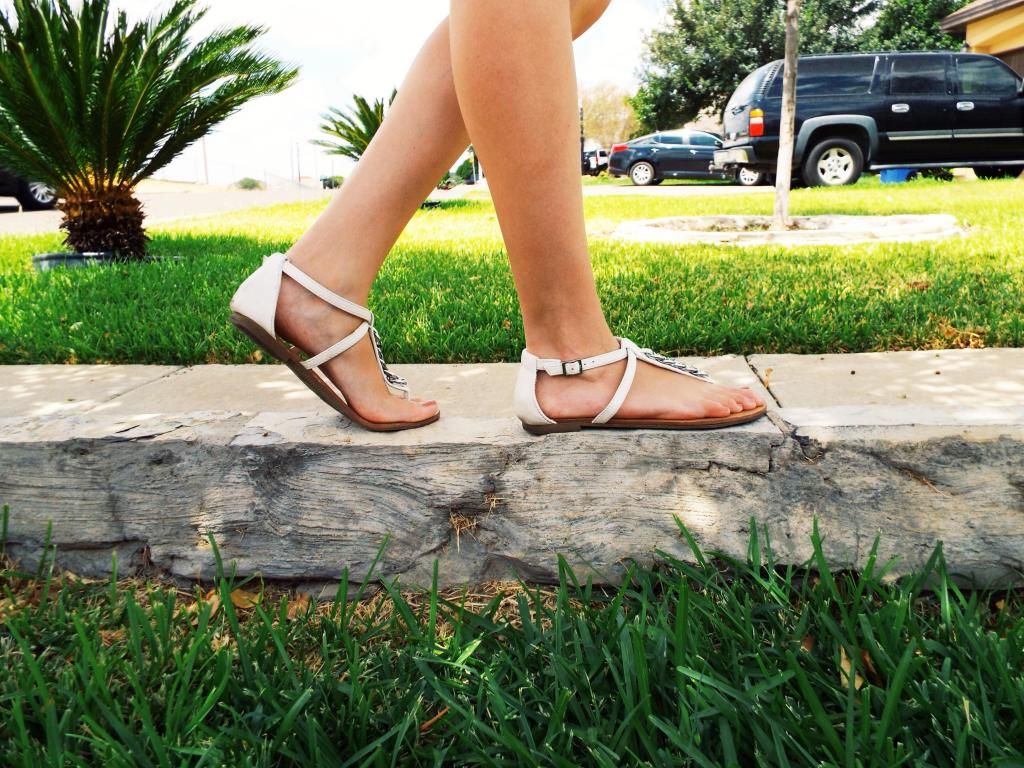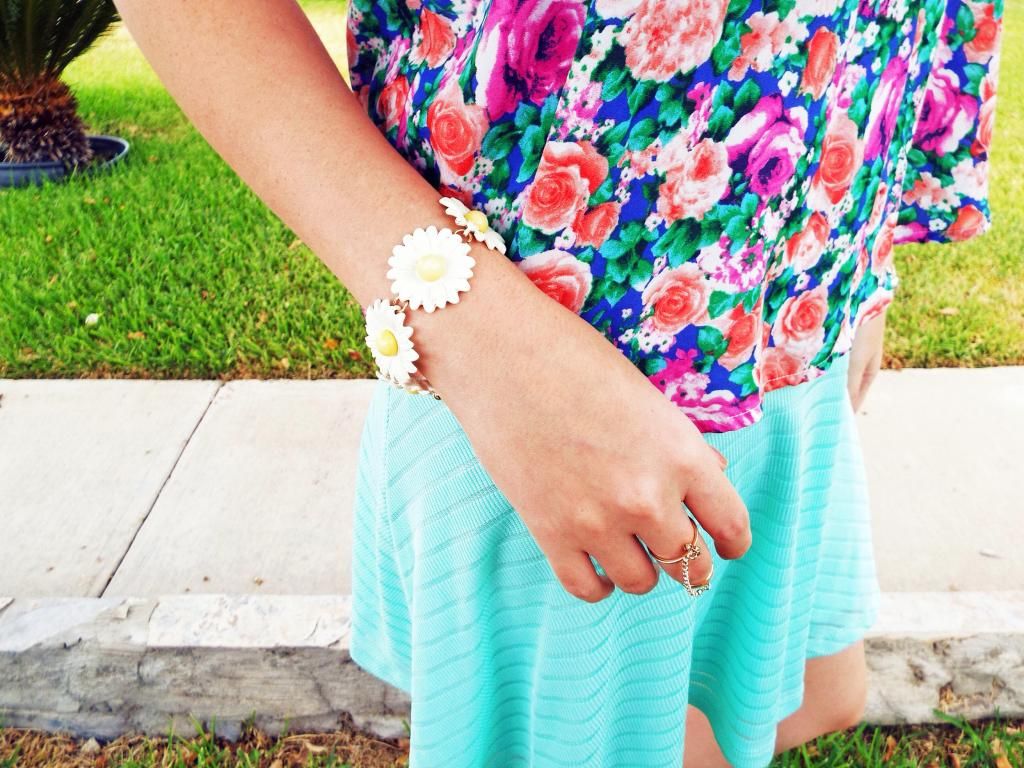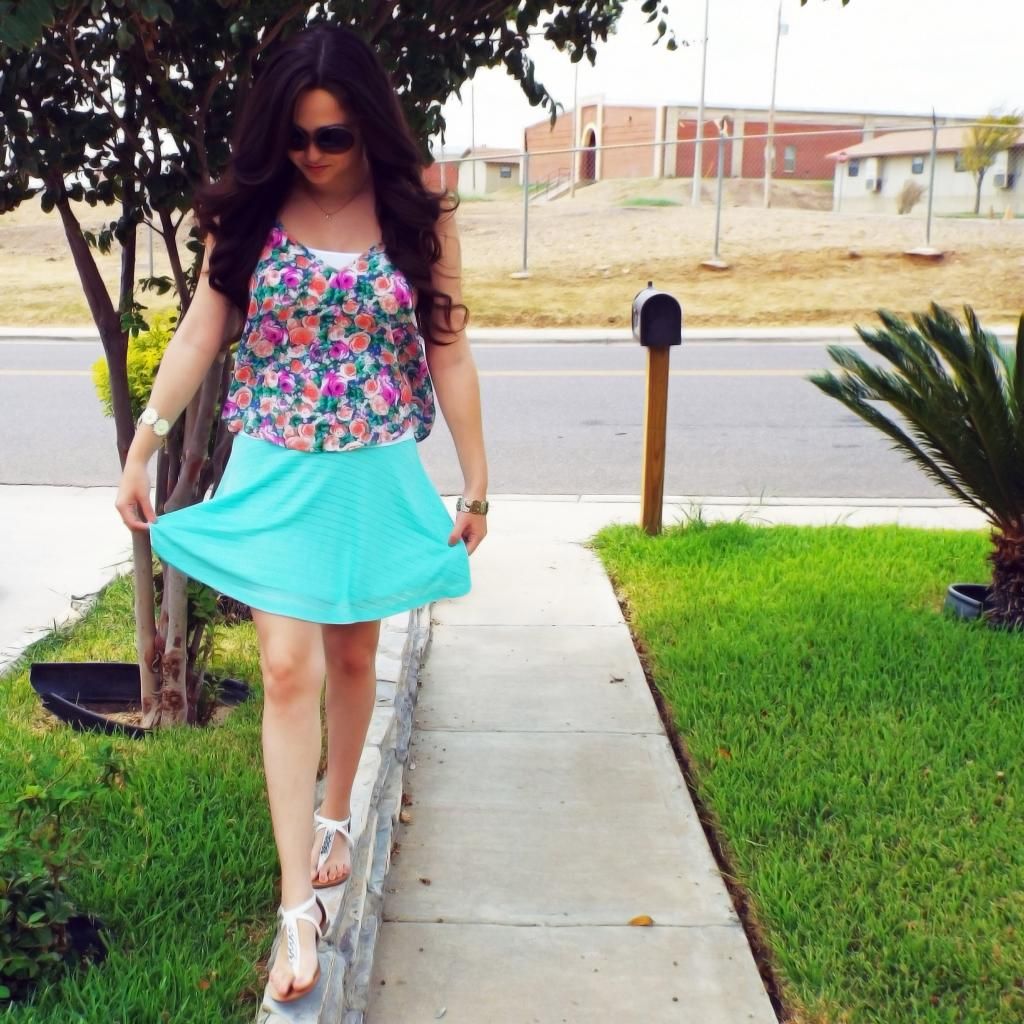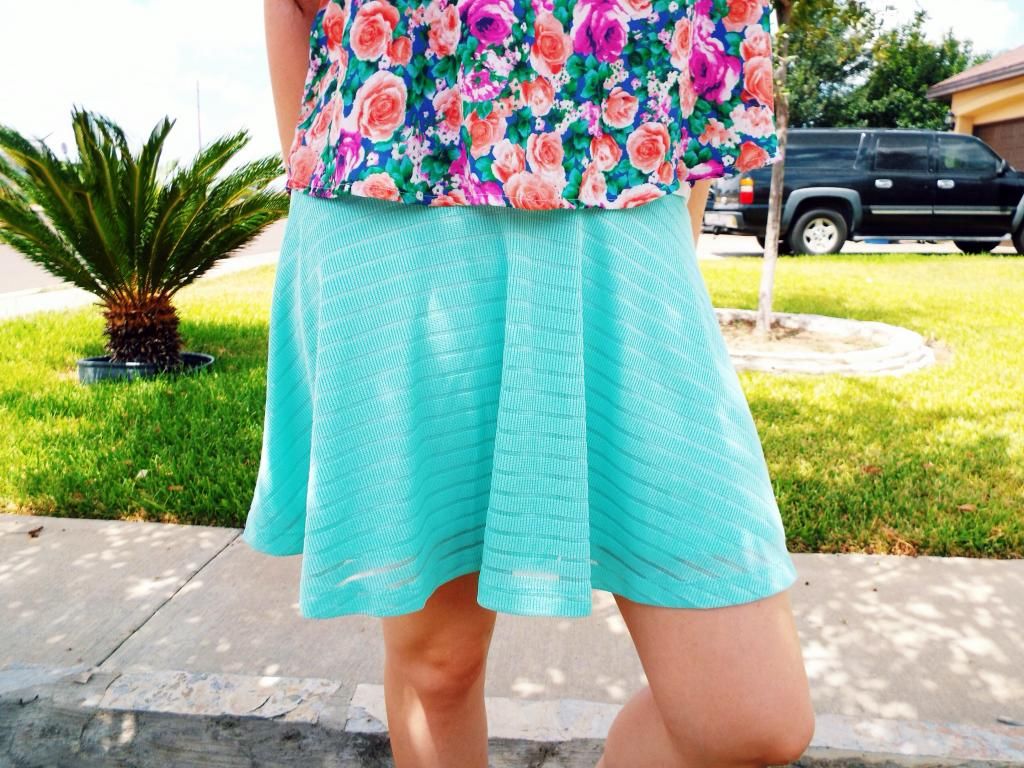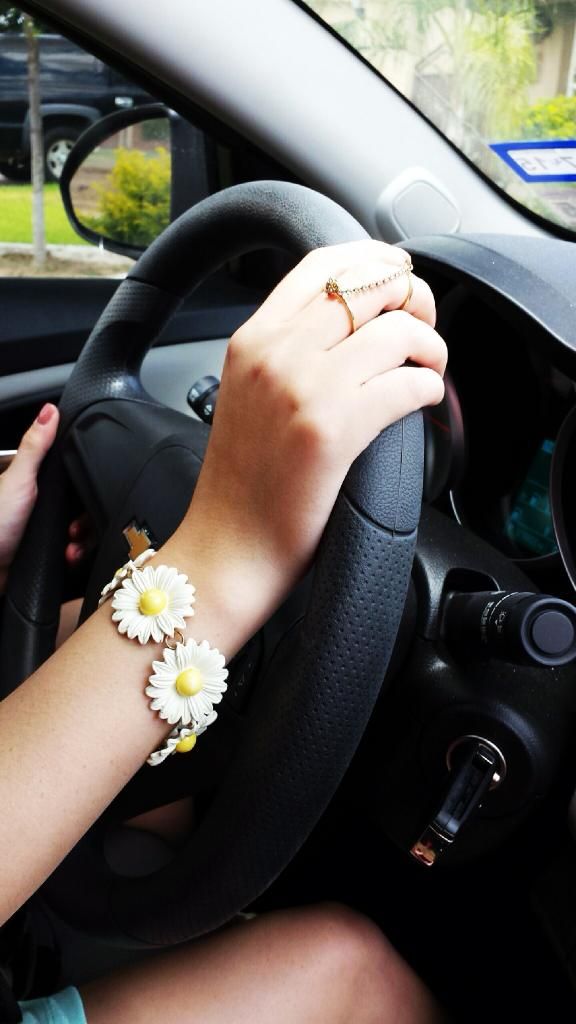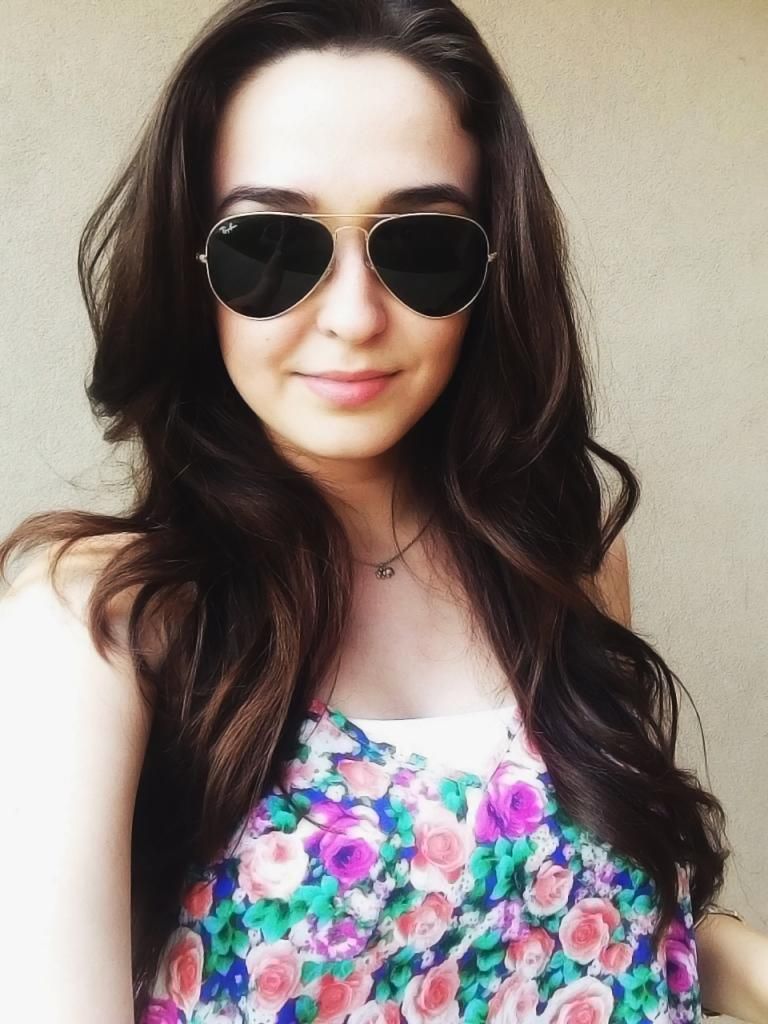 TOP: Forever 21
SKIRT: Forever 21
SHOES: JustFab
BRACELET:
Darling Daisy Ceramic Bracelet
RING: Forever 21
SUNGLASSES:
Ray-Ban Aviators
HAIR STYLING TOOL:
Hot Tools Professional Curling Iron with Multi-Heat Control
I also want to acknowledge 9/11 on this special day. Let's unite in the power of prayer and the blood of Jesus Christ to comfort those across the nation who mourn their loved ones today. Let's celebrate and honor their lives, chivalry, and sacrifice by taking a moment to meditate on the events that took place on that day. Remember that God's love is experienced through suffering, and everything we encounter in life is for God's glory even when we are incapable of comprehending the how and why. However, let's pray that God stands by us through these trials and tribulations and for this nation to maintain it's foundation in Christ. A praying nation is an unbreakable nation.