This season is definitely what I like to call wallet season. Wallets are a girl's best friend during this time period because huge purses are just too much baggage to be carrying out during the spring and summer weather. This kind of weather calls for poolside gatherings and exciting outdoor activities. Therefore, hauling around a
huge Louis Vuitton is in no girl's best interest. One, you run the risk of damaging your expensive investment, and secondly it's just not convenient. It's the perfect time to go get yourself a nice crossbody with a small wallet.
This wallet was a gift from a good friend of mine, so I won't be able to provide you guys with the link to this exact product. However, I will provide many similar ones below. I will provide higher end products, but I also would like to show you guys some decent and cheaper items only because I think it's best to have a wallet that can be tossed around in any bag without having to be too careful. If you're anything like me, when you're having fun and are in the middle of an exciting moment, your last concern is to be cautious and take care of your things. The last thing a girl wants is to damage her expensive wallet mom and dad gave her for Christmas and later come to regret it.
I stopped by Einstein's and got myself a yummy low-fat yogurt parfait and decided to incorporate it into my shoot because it just looked cute. If you guys would like to see a homemade recipe for the yogurt parfaits I make at home, let me know in the comment section below. I'd be more than happy to make some with you guys. My ballet flats are from H&M, my faded jeans are from Forever 21, my nail polish is from Forever 21, and I forgot where my striped no-show socks are from. I'll try to find the links to them and provide them below as well.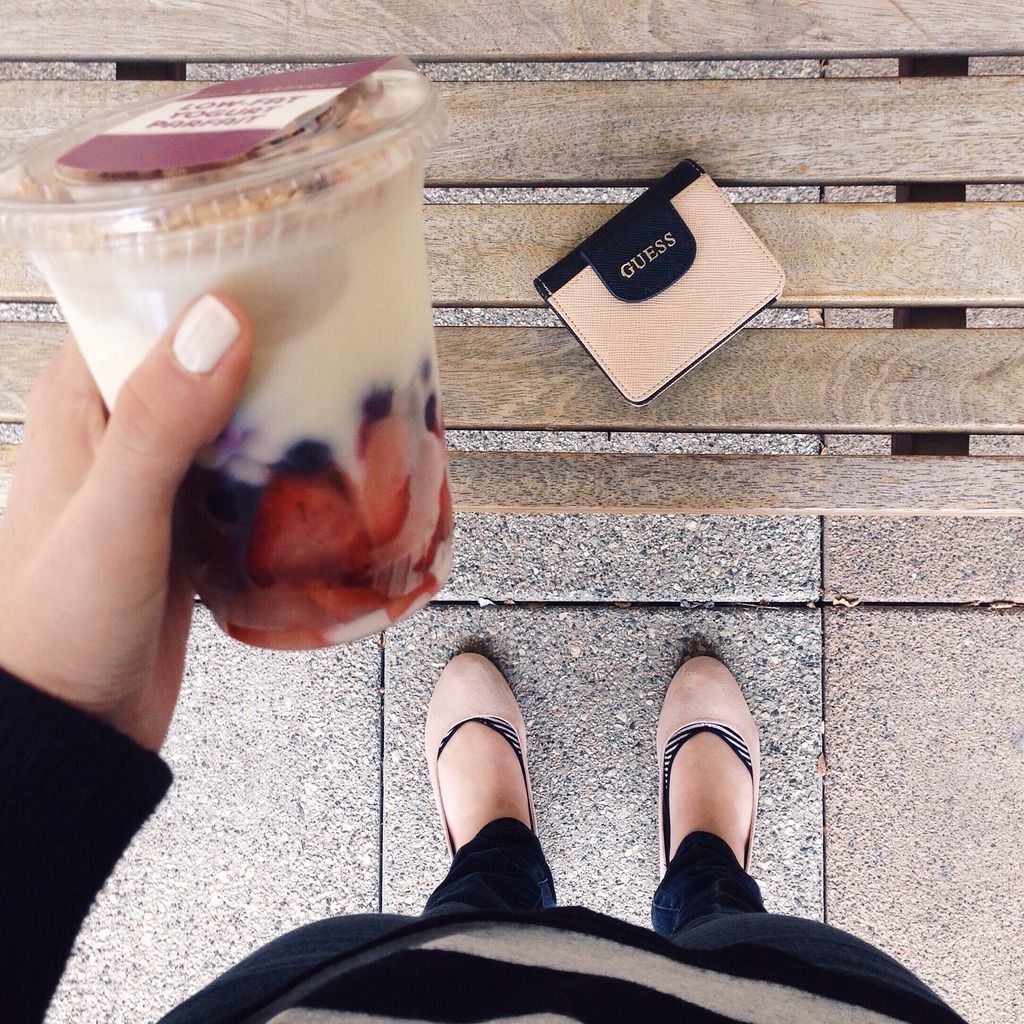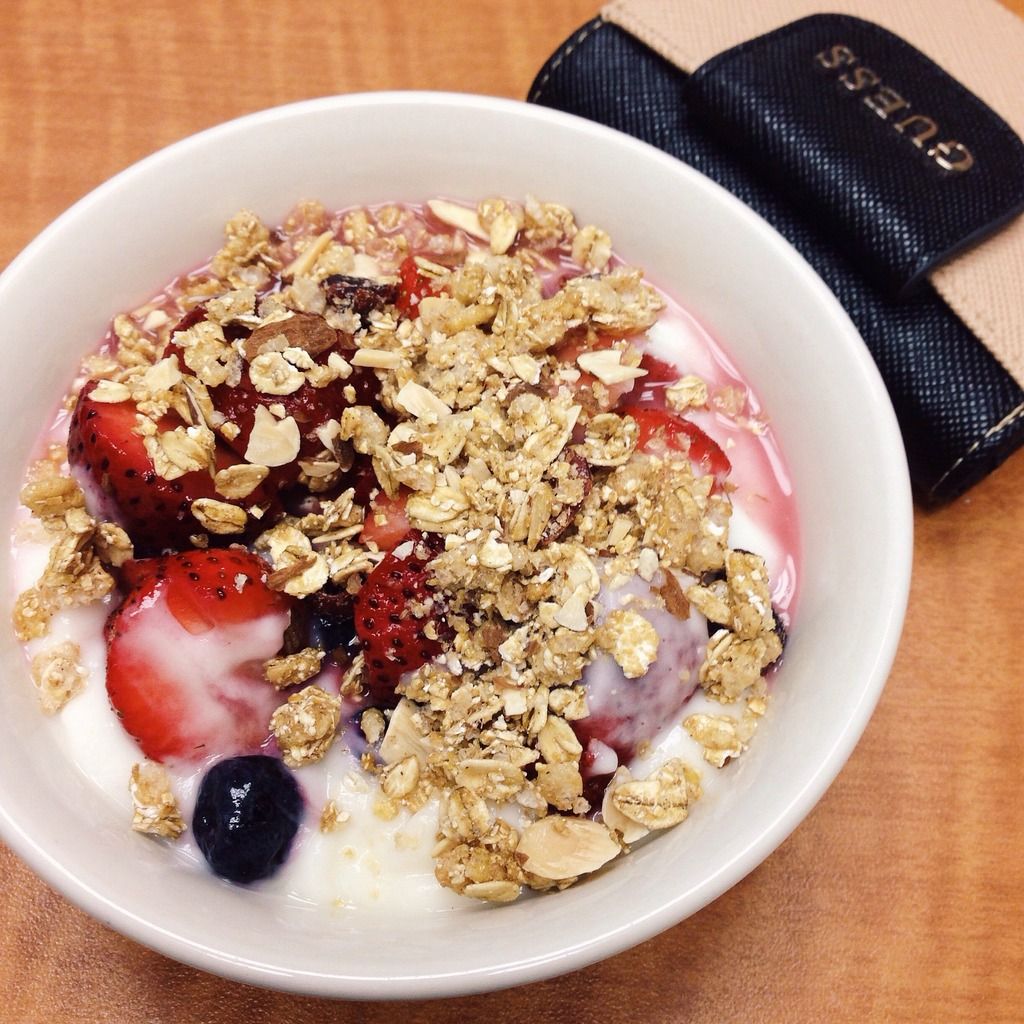 FEATURED ITEMS:
Black and Nude Wallet- Guess
Faded Black Jeans- Forever 21
Ivory Nail Polish- Forever 21
Striped No-Show Socks- Similar below
Yogurt Parfait- Einstein Bros Bagels
SHOP THE LOOK:
♥