Spring 2015 Shoe Collection
2:28 PM
It's time to get your shoe game on! One thing is for sure: during the spring time, I am all about flats and wedges! If you haven't already seen my post and video on
How To Organize Your Closet
, you'll notice how most of my shoe collection is from
JustFab
! I absolutely love this website. It's absolutely free to sign up, and
you only pay $39.95 per pair! That's not it. Ladies, get ready for this one. They have free shipping...ALWAYS! You know how some companies offer free shipping on holidays or orders over a certain amount. These guys give you free shipping for purchasing a pair for $39.95 or more if you'd like. If updating your wardrobe is not in your budget that month, you simply log in to the website before the 5th of every month and select "Skip This Month." No worries. If you forget to skip the month, they charge you $39.95 and give you credit to purchase a pair of shoes whenever you're ready. If you're not the kind of person to keep up with your stuff, this is probably not for you because you'll probably forget to skip the month when buying a pair of shoes is not within your budget. If you're a neat freak like me, however, and have your entire life documented and organized on a planner, DO IT! Flats and sandals are currently 50% off.
I got both the shoes and the bag shown above from
JustFab
, and they're still in stock. So, if you want to check out the website or sign up, click
here
. The wedges shown below are also from
JustFab
, but they're a little older. I'm not sure if they're still available.
Here are some very similar ones from Steve Madden
, but, unfortunately, they are not $39. I will provide more cute finds below! Happy shoe shopping!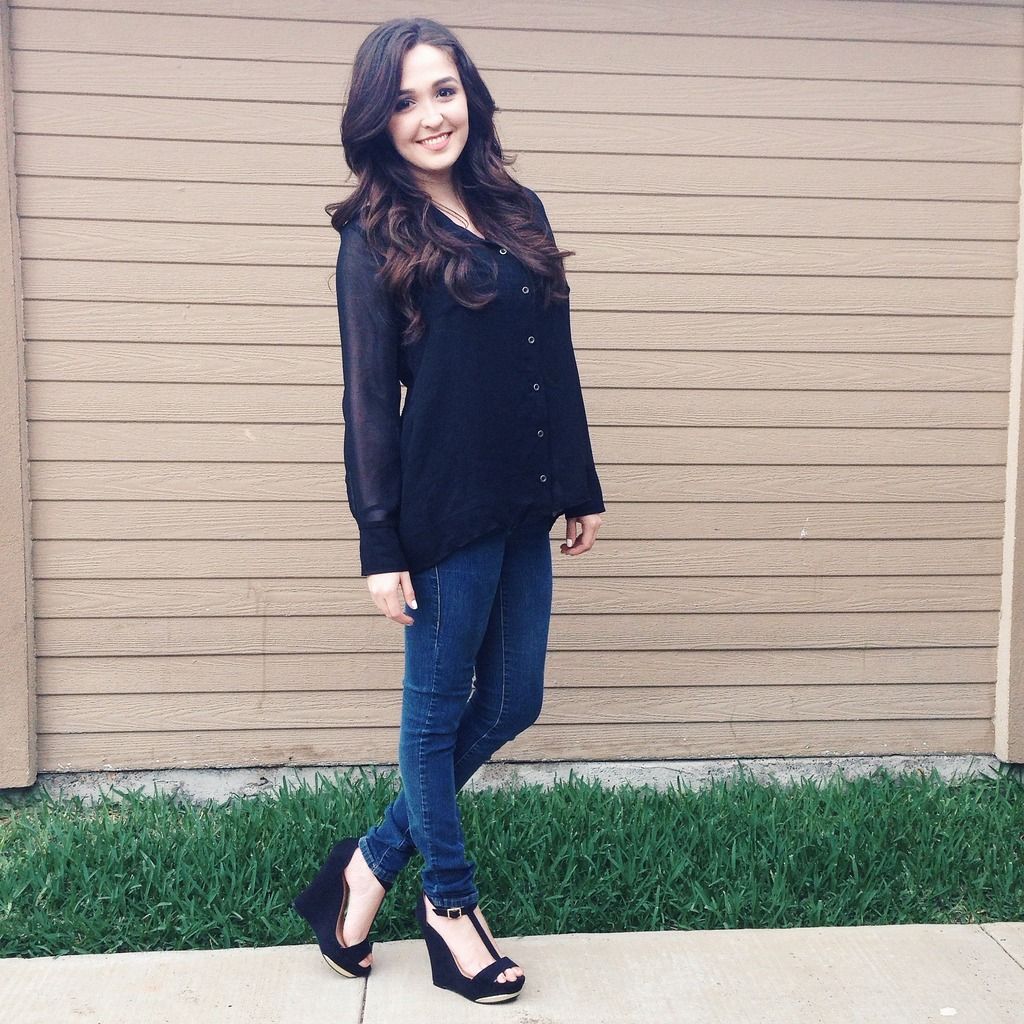 * DISCLAIMER: This is not a sponsored post. All items featured in this post were personally purchased. Some of the links on this site are affiliated, which means I receive a small commission on purchases made through these links. This disclosure is in accordance with the United States Federal Trade Commission in compliance with endorsement and testimonial guidelines.
♥