Fall 2016 Fashion Ideas + Inspiration
10:56 AM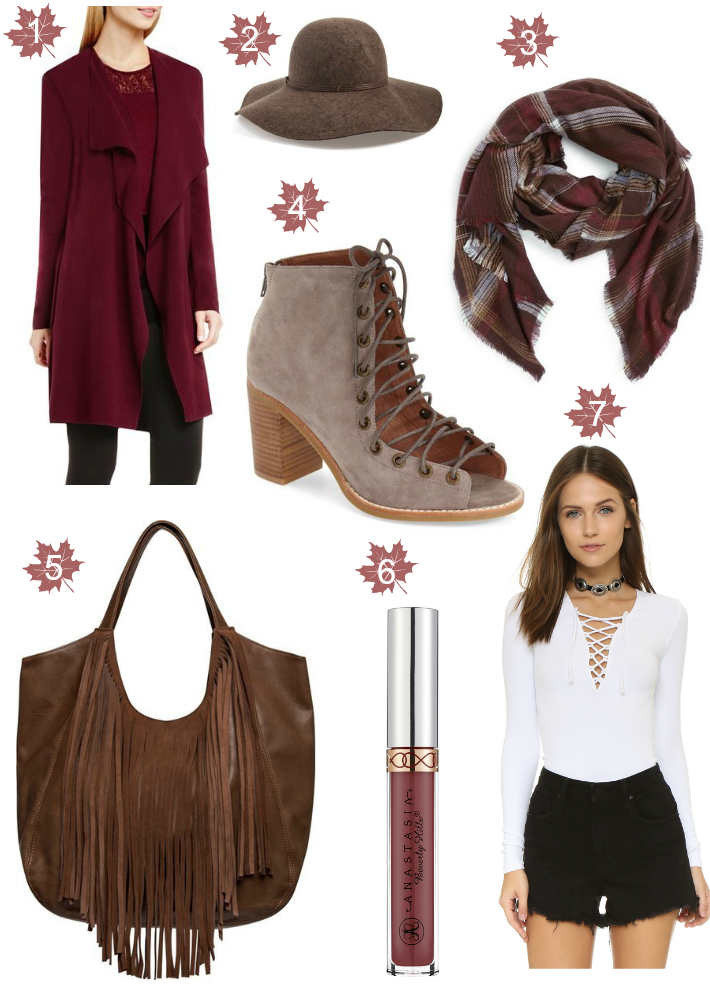 Fall is right around the corner! Agh, I'm so excited. No only because it's the perfect weather season, but because it's my birthday in October, and it marks the start of the holidays! There's no better time of the year in my opinion.
Of course, like every fashion-driven girl does, I started looking for booties and came across some really cute and cheap fall style deals! I believe everything I found was under $100, with the exception of the booties of course. Still, these booties are Jeffrey Campbell booties, so you know they're exceptional quality. Can't wait to get my hands on them! Anastasia Beverly Hill's liquid lipstick is another one I've been dying to try. That shade looks perfect for fall. "Katheryn" is a brown berry, matte finish.
Check out the links below for a little fall fashion inspiration. I'll also pin these up to my
Pinterest
, if you guys want to check that out as well.
SHOP:
* DISCLAIMER: This is not a sponsored post. Some of the links on this site are affiliated, which means I receive a commission on purchases made through these links. This disclosure is in accordance with the United States Federal Trade Commission in compliance with endorsement and testimonial guidelines.